How Does BioMagnetic Pair Therapy Work?
BioMagnetism or BioMagnetic Pair Therapy is a revolutionary therapeutic approach to healing that differs from traditional medicine, Homeopathy and Naturopathy. It is a therapy free of side effects, and perfectly compatible with any other traditional treatment or Complementary or Alternative practice. It is accepted by many as a therapeutic alternative to mechanized pharmaceutical focused western medicine.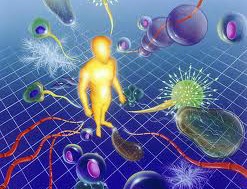 BioMagnetic Pair Therapy identifies the origin of viral and bacterial diseases, as well as glandular dysfunctions caused by pathogenic microorganisms in the body. Thousands of people have recovered their health as a result of BioMagnetic Therapy, which uses bio-magnetic fields produced by natural magnets of 1,000 to 30,000 power of attraction (Gauss), applied in pairs to specific parts of the body called bio-magnetic pairs.
The Details
BioMagnetic Pair Therapy scans for, detects, classifies, measures and corrects the pH imbalances of living organisms. When the pH of an organ or other physiological system is correctly balanced, it creates a hostile environment for any pathogen which may be infecting it. The pathogen is thereby effectively neutralized.
Dr. Goiz Duran, the founder of bio-magnetic pair therapy, has, over his 25 years of practice, identified over 300 biomagnetic pairs that cover most of the glandular dysfunctions, diseases, syndromes and illnesses. Dr. Goiz Duran has found that generally, common diseases are produced by a single Bio-Magnetic Pair (BMP). Complex diseases are the result of association of two or more BMPs.
Categories of BioMagnetic Pair Therapy
The Research on BioMagnetic Pair Therapy has shown that the BMPs may be divided into 4 main categories:
1. Regular BMPs identify pathogenic microorganisms and whether they are a virus, bacteria, fungus or parasites.
2. Special BMPs identify the presence of tissue alteration which is not supported by pathogenic microorganisms.
3. Dysfunctional BMPs affect glands and the production of hormones.
4. Reservoir BMPs identify those organs and tissues which hold potential pathogens. These reservoirs allow pathogens to survive for an indefinite time until an alteration in the pH balance of the body triggers them to become active. Once these pathogens are triggered, they begin forming single or multiple associations with virus, bacteria, fungi or parasites. According to Dr. Goiz these associations are the cause for the deterioration of our health.
What Does Your Biomagnetic Pair Therapist Do?
The simplicity and power of the BioMagnetic Pair system allows a therapist to work with powerful but inoffensive magnets to obtain robust and lasting results. During a BioMagnetic Pair Therapy treatment, your therapist uses muscle testing to scan your entire body for the presence of pathogenic microorganisms. These are identified by distorted levels of acidity and alkalinity (pH) in organs or other physiological systems.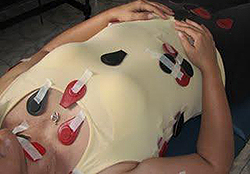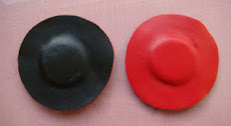 How Biomagnetic Pair Therapy Neutralizes Pathogens
BioMagnetic Pair Therapy consists of applying magnets with well-defined power of medium intensity to balance the pH on specific areas of the body. The therapy is also used to find the origin of an individual's pain or illness and to prevent chronic, complex, degenerative diseases, and tumors that may affect an individual's health.
Using the process of depolarization, your therapist rebalances the pH distortions which allow pathogens to proliferate. Depolarization is achieved by applying a magnetic field of the same polarity to each of the identified biomagnetic poles. The healing process occurs when the pH is balanced and at its optimal level. Prior to the therapy your pH was altered by the presence of pathogenic microorganisms that distorted the levels of acidity and alkalinity (pH) of the organs. This is what creates the illness and how re-balancing these pH levels eliminates the pathogens causing the disease. The simplicity of this therapeutic approach is that it allows the therapist to work with powerful but inoffensive magnets to obtain excellent patient results with minimal or no side effects and no "down time".
Find Out How We Can Help You
At Shiatsu Toronto we are happy to answer all your questions. If you are considering a treatment or have questions about whether Shiatsu Massage Therapy, Biomagnetic pair Therapy or Medical Qigong can help your physical ailment or medical condition, call Carlos at 416-788-3187 or email us using the email form below.
If you're a new client, ask about our introductory offer.
If You Have A Question Send Us an Email
At Shiatsu Toronto we provide customized Complementary and Alternative Medical treatments, specifically, Shiatsu Massage Therapy, BioMagnetic Pair Therapy and Medical Qi Gong to clients in the Greater Toronto Area (GTA), including:  Ajax,  Aurora, Beaches, Brampton, Burlington, Caledon, Concord, East York, Etobicoke, Halton, Hamilton, Leaside, Marhkam, Milton, Mississauga, Newmarket, North York, Oakville, Orangeville, Oshawa, Pickering, Richmond Hill, Scarborough, Thornhill, Toronto, Vaughan, Whitby and York