Symptoms of Fibromyalgia
Do you wake up feeling tired and run down? Do you have generalized pain throughout your body that doesn't seem to improve? Do you wake up multiple times a night and fight getting back to sleep? These are classic symptoms of fibromyalgia. If caught early and treated appropriately fibromyalgia pain can resolve or at least be controlled.  BioMagnetic Pair Therapy  complemented with Shiatsu Massage is a very effective and gentle approach in the relief of fibromyalgia pain.
Diagnosing Fibromyalgia
Fibromyalgia is associated with a  wide spectrum of symptoms associated with fibromyalgia.Not everyone has all of these symptoms. The first four symptoms however, must be present in order to have a diagnosis of Fibromyalgia.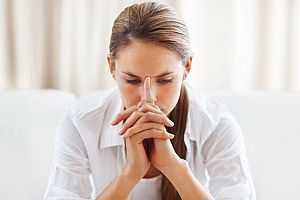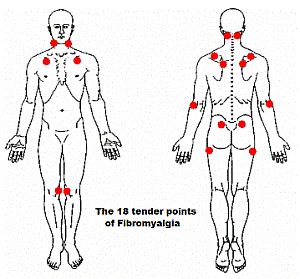 Generalized body pain of 3 or more month's duration.
Widespread pain on both sides of the body, above and below the waist
Pain at 11 out of 18 predictable "tender points"
Diffuse muscle and joint pain which increases withactivity
Fatigue often accompanied by a "hazy" or "foggy" sensationInability
Inability to concentrate often leading to anxiety and frustration
Numbness in various body regions (often transient).
Irritable bowel can and digestive problems.
Tension headaches and/or migraine headaches
It is interesting to note that Fibromyalgia sufferers are typically women. Because Fibromyalgia has no readily visible signs, for many years women complaining of Fibromyalgia pain were dismissed by physicians as having imaginary pain, although that reaction is much less prevalent today.
Find Out How We Can Help You
At Shiatsu Toronto we are happy to answer all your questions. If you are considering a treatment or have questions about whether Shiatsu Massage Therapy, Biomagnetic pair Therapy or Medical Qigong can help your physical ailment or medical condition, call Carlos at 416-788-3187 or email us using the email form below.
If you're a new client, ask about our introductory offer.
If You Have A Question Send Us an Email
At Shiatsu Toronto we provide customized Complementary and Alternative Medical treatments, specifically, Shiatsu Massage Therapy, BioMagnetic Pair Therapy and Medical Qi Gong to clients in the Greater Toronto Area (GTA), including:  Ajax,  Aurora, Beaches, Brampton, Burlington, Caledon, Concord, East York, Etobicoke, Halton, Hamilton, Leaside, Marhkam, Milton, Mississauga, Newmarket, North York, Oakville, Orangeville, Oshawa, Pickering, Richmond Hill, Scarborough, Thornhill, Toronto, Vaughan, Whitby and York