Natural Healing and Restorative Therapies Bring Relief
You may have tried many prescriptions and treatments for your condition, and you may have obtained a little relief. At Shiatsu Toronto I provide three forms of Alternative and Complementary Medicine Treatments which are designed to bring relief for many ailments and chronic conditions.
At Shiatsu Toronto one size does not fit all. The treatments provided are customized to bring you releif for your specific ailment or condition and will be targeted at the specific ailments and conditions you wish to address and which trouble you the most. Together we will discuss your needs and decide which treatments, Shiatsu Massage, Biomagnetic Pair Therapy, or Medical Qigong, will be most beneficial and bring you the most relief for your ailments.
The following is a list of the most common conditions treated by Shiatsu Massage, Biomagnetic pair Therapy and Medical Quigong. These are the ailments for which my clients have reported getting the most relief for. However, the list is not comprehensive, and, if you have an ailment or other condition for which you want to get relief, please contact me by calling 416-788-3187 or email me using the form below.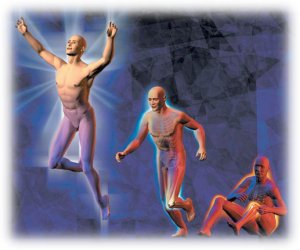 Find Out How We Can Help You
At Shiatsu Toronto we are happy to answer all your questions. If you are considering a treatment or have questions about whether Shiatsu Massage Therapy, Biomagnetic pair Therapy or Medical Qigong can help your physical ailment or medical condition, call Carlos at 416-788-3187 or email us using the email form below.
If you're a new client, ask about our introductory offer.
If You Have A Question Send Us an Email
At Shiatsu Toronto we provide customized Complementary and Alternative Medical treatments, specifically, Shiatsu Massage Therapy, BioMagnetic Pair Therapy and Medical Qi Gong to clients in the Greater Toronto Area (GTA), including:  Ajax,  Aurora, Beaches, Brampton, Burlington, Caledon, Concord, East York, Etobicoke, Halton, Hamilton, Leaside, Marhkam, Milton, Mississauga, Newmarket, North York, Oakville, Orangeville, Oshawa, Pickering, Richmond Hill, Scarborough, Thornhill, Toronto, Vaughan, Whitby and York