COMPLEMENTARY AND ALTERNATIVE MEDICINE BLOG
Complementary and Alternative Medicine is more popular than ever before. Some surveys report that almost 40 percent of adults admit to using such therapies to get relief from a variety of physical and emotional ailments and conditions. What's considered Complementary and Alternative Medicine continues to evolve as more treatments, such as Shiatsu Massage and Biomagnetic Pair Therapy move into the mainstream.
Complementary and alternative medicine, has had a long and controversial history. Some swear by its health benefits, but others dismiss it completely as quackery. It comprises a group of diagnostic or therapeutic systems of healthcare that is separate from conventional medicine (also known as western medicine). Conventional medicine is distinct from Complementary and Alternative Medicine because of its evidence-based or scientific nature as opposed to a set of cultural practices that may be seen in CAM.
This blog contains articles pertaining to the practice and application of Complementary and Alternative Medicine as well as new developments in theories about and the use of alternative forms of  medicine.  Some blog posts address the common illnesses, ailments, and physical and emotional conditions often treated by Complementary and Alternative Medicine. Other blog posts will focus on specific areas  such as Shiatsu Massage, Biomagnetic Pair Therapy and Medical Qigong. At Shiatsu Toronto these are the therapies we specialize in and which we have found to offer relief for a wide range of physical and emotional ailments.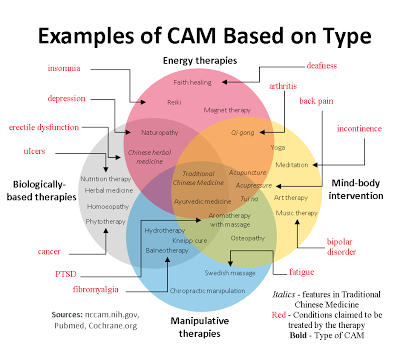 Find Out How We Can Help You
At Shiatsu Toronto we are happy to answer all your questions. If you are considering a treatment or have questions about whether Shiatsu Massage Therapy, Biomagnetic pair Therapy or Medical Qigong can help your physical ailment or medical condition, call Carlos at 416-788-3187 or email us using the email form below.
If you're a new client, ask about our introductory offer.
If You Have A Question Send Us an Email
At Shiatsu Toronto we provide customized Complementary and Alternative Medical treatments, specifically, Shiatsu Massage Therapy, BioMagnetic Pair Therapy and Medical Qi Gong to clients in the Greater Toronto Area (GTA), including:  Ajax,  Aurora, Beaches, Brampton, Burlington, Caledon, Concord, East York, Etobicoke, Halton, Hamilton, Leaside, Marhkam, Milton, Mississauga, Newmarket, North York, Oakville, Orangeville, Oshawa, Pickering, Richmond Hill, Scarborough, Thornhill, Toronto, Vaughan, Whitby and York