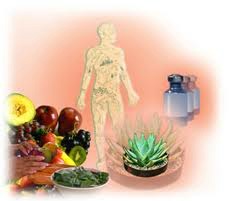 Shiatsu – A Form of Alternative Medicine
Shiatsu is considered a form of  alternative medicine by most mainstream western medical practitioners. As a result, it is rare for a family doctor to recommend Shiatsu as a treatment for illnesses western medicine attempts to treat. Most patients find a Shiatsu therapist on their own, as a result of their own research or upon the recommendation of a family member or friend. Shiatsu is only considered a form of alternative medicine when it is compared to modern western medicine. However, the fact is, Shiatsu massage therapy has long been a recognized form of medical treatment in Japan, where it originated. While Shiatsu massage is not formally recognized in western society as a form of medicine it is actually embraced by many as a therapy which helps them on many levels from symptom management and alleviation to stress reduction and energy boosting.
While Shiatsu massage therapy is a form of alternative medicine, in many respects, it is just as scientific as western medicine. It is based on principles of anatomy and physiology, no different from those relied upon by western medicine. Meridians and pressure points which directly affect every organ in a person's body have been carefully mapped out and thousands of years of experience stand behind the therapeutic practice of Shiatsu.
Most people who have tried Shiatsu attest to how effective this form of alternative medicine is. Many had given up on conventional medicine's ability to help them with  chronic conditions such as fibromyalgia, carpal tunnel syndrome, insomnia and high blood pressure. For those of us who are concerned with keeping drugs and other toxic substances we ingest to a minimum, Shiatsu provides a therapy which can be of great help to a patient and involves no drugs or surgical intervention.
So is Shiatsu therapy really alternative medicine? It depends on your viewpoint. It's a different approach from what western doctors provide, but its an approach that works. Read what satisfied clients say about how Shiatsu therapy, as a form of alternative medicine, has helped them, and then take your health into your own hands. Find out how Shiatsu therapy can help you.
Ask Us Anything
Contact Carlos at 416-788-3187 to ask a question or to book an appointment.
You can always send us an email using the form below.
If you're a new client, ask about our introductory offer.
If You Have A Question Send Us an Email
At Shiatsu Toronto we provide customized Complementary and Alternative Medical treatments, specifically, Shiatsu Massage Therapy, BioMagnetic Pair Therapy and Medical Qi Gong to clients in the Greater Toronto Area (GTA), including:  Ajax,  Aurora, Beaches, Brampton, Burlington, Caledon, Concord, East York, Etobicoke, Halton, Hamilton, Leaside, Marhkam, Milton, Mississauga, Newmarket, North York, Oakville, Orangeville, Oshawa, Pickering, Richmond Hill, Scarborough, Thornhill, Toronto, Vaughan, Whitby and York